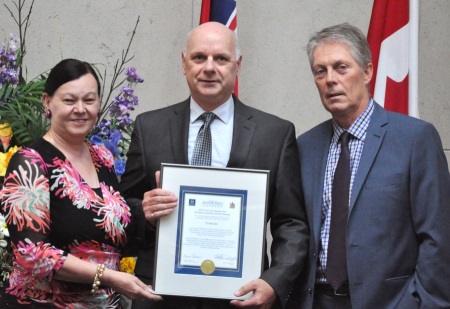 On Wednesday, June 10 Tiercon Corp. was presented with a 2015 City of Hamilton Business Appreciation Award.
Terry Kotwa, Vice President and General Manager, was proud to accept the award on behalf of Tiercon in the large business category for Ward 10.
Hamilton's economic success relies heavily on existing companies that have made sacrifices and a long term commitment to this municipality. The Business Appreciation Award Program officially acknowledges both small and large businesses for their continued contributions to the municipality.